About The Structures
Our structural designs are metaphysically based and include extensively researched concept information from many areas such as philosophy, mathematics, spiritual, etc. When finished our designs are art pieces, as well as being functional. All designs are proprietary to each client. We never duplicate designs or concepts since they are reflections of the combination ideas of the client and us.
Process
After initial discussions, a client questionnaire is provided to help you explore your conceptual ideas. A general design plan is then generated from your ideas and our research. After collaboration with you, we will design a structure implementing your ideas and our research. All of our designs are designed using sustainable materials, unusual plant material, stone, wood and natural crystals.
What You Receive
You will receive a hand drawn Architectural Drawing that a master carpenter will be able to use to construct your building. We also can build (depending on the location) your building or provide Project Supervision.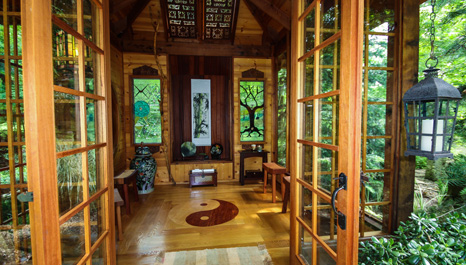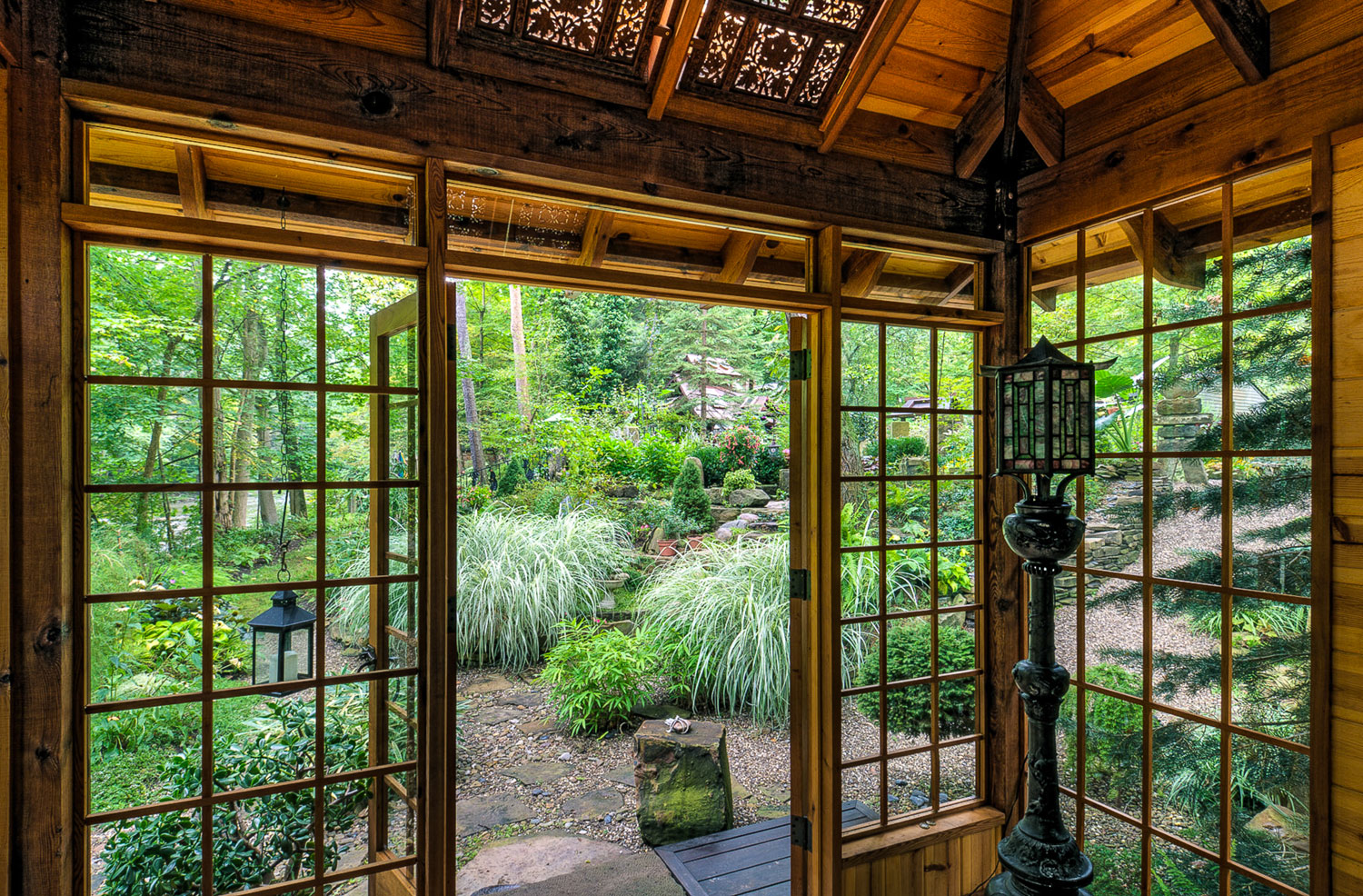 Japanese Tea House
Our Award-Winning Japanese Tea Houses, reminiscent of authentic rustic versions, are designed to be an art piece in the garden.
Meditation Pavilion
Our Award-Winning Meditation Pavilion design is a compilation of sacred geometry, math, and numerous metaphysical principles all woven together to form a sacred space conducive to prayer, meditation, or healing work.
Our Award-Winning Stone Ruin is representative of an ancient archeological structure and can be admired for the unusual beauty of the design.
Our Award-Winning Stone Arch structure is designed to give a glimpse into the saga of Earth's past. The uniqueness and one of a kind quality of this arch is in its design and difficulty in construction.
Our Award-Winning Green Arbor reflects the surrounding architecture and style of our client's gardens.